At Engelmann Cellars the mission is clear: Produce premium quality wines, from local grapes that are hand processed in our boutique winery located in the beautiful vineyards of the Fresno countryside. These wines will reflect the quality of wines produced throughout the State of California at a price that will be a great value to their consumers.
---
Visit, taste, enjoy every Saturday and Sunday 12-5PM
Easter Specials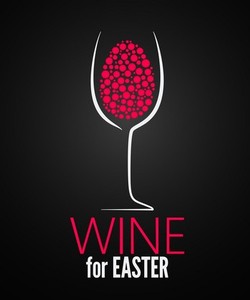 Nothing goes better with Easter Eggs, chocolate bunnies and all your favorite spring time foods than Whites and Rose's. We will be open both Saturday and Sunday this weekend with some great specials.
First time every we are doing a BOGO sale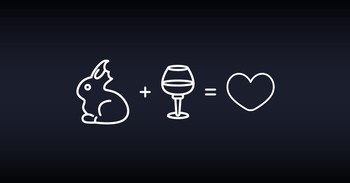 Buy any Engelmann Cellars or Elainea Vineyards White or Rose this weekend and get the second 50% off
Limit 2 cases per guest : April 20-21, 2019 in tasting room only
Family Picnic this weekend
12-5PM Saturday and Sunday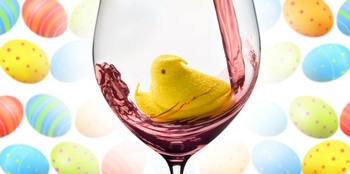 The weather is going to be perfect for a picnic in the park both days. Bring the whole family and enjoy a day on the lawn in the Vineyard Park at Engelmann Cellars. Bring some lunch or snacks, you can even hide your own Easter Eggs and enjoy a day sipping your favorite local wine with friends and family.
Live Music Easter Sunday
2-5PM Easter Sunday
Winery Open 12-5PM
We also have live music this Easter Sunday with Living the Dream. This is one of our favorite sing along or hum along or just sit and enjoy the music duo's. Everytime we have them out we ask ourself why it has been so long since the last time.
Upcoming Sunday's
April 21 Easter Sunday - Living the Dream
April 28 - Eddie Guzman

We have a new big sign on Shaw to help you know when to turn to get to Engelmann Cellars and all our neighbor wineries.
__________________________________________________________________________________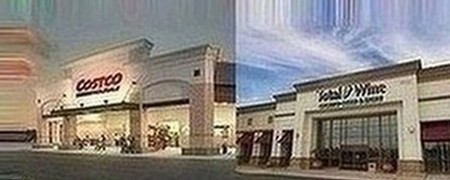 Costco Purchases
Ashley's Vineyard Cabernet Sauvignon ($11.99) available at Shaw, Riverpark, Clovis and Visalia Costco's
Total Wine and More
Total Wine and More has a great selection of Engelmann Cellars and Elainea Vineyards wines. You can also bring these wines back to be enjoyed at Engelmann Cellars as long as the bottle has not been opened
____________________________________________________________________________________________________
Unplugged and Uncorked Live Music Sunday's
Upcoming Sunday's
April 21 - Easter Sunday - Living the Dream
April 28 - Eddie Guzman
Weddings and Private Events at Engelmann Cellars
Recently engaged or know someone who is? Engelmann Cellars would love to host your big day. We still has some great dates for spring and fall 2019. Please shoot us an email with your prefered date.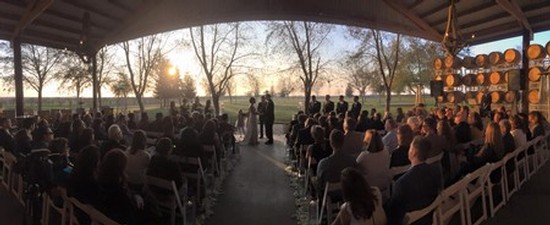 Eryn and Brayden Wedding January 31, 2015
It's that time of year again when all the newly engaged couples are looking for a place to hold their special day. Engelmann Cellars would love to give you the perfect setting for your perfect day. Please visit our Wedding page for details.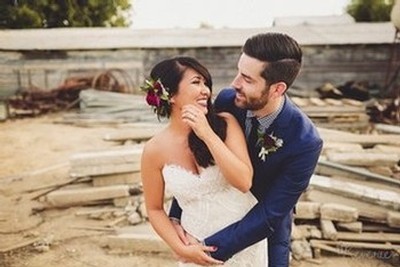 Jessica and Evan Sept. 26, 2015
Photos and Video by Reverievp.com
__________________________________________________________________________
Cheers!
Bret, Elainea and Landon Engelman
Engelmann Cellars
3275 N. Rolinda Ave.
Fresno, CA 93723
559-274-9463