At Engelmann Cellars the mission is clear: Produce premium quality wines, from local grapes that are hand processed in our boutique winery located in the beautiful vineyards of the Fresno countryside. These wines will reflect the quality of wines produced throughout the State of California at a price that will be a great value to their consumers.
---
Costco Wholesale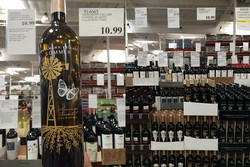 Many of you already know that Engelmann Cellars has had a few wines in several Costco Wholesales locally, but for all of you that don't know make sure not to miss out on these great deals. For everyone that already did know make sure to help keep us in Costco buy buying Engelmann Cellars when shopping at Costco. Enjoy.
Costco Locations: North Fresno, Shaw Ave. Fresno, Clovis, Merced, Visalia
___________________________________________________________________________________________

Cira Engelman wants to be your friend on Facebook. Send her a friend request and she will invite you to the fun events at Engelmann Cellars.
Click here to goto Cira's Facebook page.....
_______________________________________________
Friday Sept. 12, 2014
The Valley Cats live at Engelmann Cellars

Join the event on Facebook and invite your friends....
New Rules
No outside beverages allowed
Due to the smuggling of other beverages in water bottles and soda bottles we have to stop allowing any beverages into Engelmann Cellars. We will have sodas and water available for purchase.
Unopened Engelmann Cellars wine bottles are still allowed.
No leaving and coming back
Also there will be no in and out privileges. Once you are in the venue you are not allowed to go back to your car and back into the venue. If you leave you will not be allow back in.
21 + Only
No Pets
Free Entry
when you bring your own chair/blanket and wine glass
or
limited reserve tables for 10 people availabe online only for $50
Click Here to Reserve Table.......
Don't feel like driving?
We just partnered up with Wine Therapy For You bus. They will pick you up, drive you to the winery, then drive you back. They have two pick up locations.
In front of Sequoia Brewery (Champlain and Perrin) 6:00PM
Behind Sequoia Brewery (Tower District) 6:30PM
Then they will drive you back to those spots when we are done here at Engelmann Cellars at 10PM. Round trip is only $15 per person limited to the first 24 people to sign up. They even have storage for you lawn chairs. Play safe and Enjoy.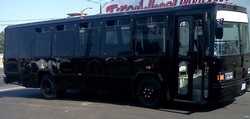 Call Wine Therapy For You to book your seats 559-761-8495
Click here for complete Friday night rules........
Gates open at: 6:30PM
Music starts at: 7:00PM
Engelmann Cellars Wine Club Members: 6:00PM

Food by:
Mattie's Wood Fired Pizza
El Taconazo
Also at Engelmann Cellars
Tony Ting Engraving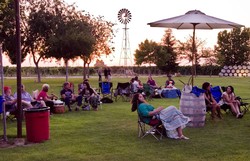 ** Smoking are in Vineyard Park at Engelmann Cellars
We know that many of you like to enjoy a cigar or cigarette or two while enjoying your wine and music at Engelmann Cellars. We ask that you use ashtrays and please set up your camp and smoke behind the row of barrel umbrellas in the Vineyard Park. This gives you a great place to enjoy your evening and a smoke free zone in front of the stage for all our non smoking guests. Thank you.
Friday Sept. 19, 2014
Foreigner Unauthorized
Click here for a VIP table at the winery....
___________________________________________________________________________________________
Friday Night Wine Tasting 2014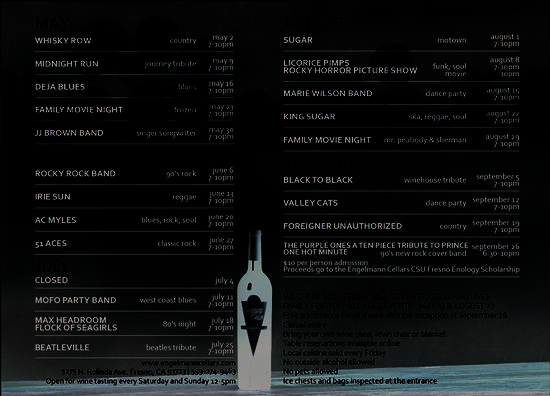 These are all free events except for Sept. 26 with The Purple Ones a Ten Piece Tribute to Prince and One Hot Minute opening. This is a fundraiser for our Engelmann Cellars CSU Fresno Enology Scholarship $10 per person.
These are all 21+ only except
Family Movie Night's
May 23 & Aug 29
No pets and no outside alcohol allowed
Free Event
Bring your own chair/blanket and wine glass
or
Limited reserve tables for 10 people are also available for purchase
$50.00 per table
Engelmann Cellar Door Wine Club Members only $40.00 per table
Join our wine club and take advantage of these savings plus early entry to all Friday Night Wine Tastings at Engelmann Cellars
______________________________________________________________________________________

You can now order all your favorite Engelmann Cellars wines with One Click on Amazon.com (California shipping only)
Click here to visit our Amazon.com store.....
____________________________________________________________________________________________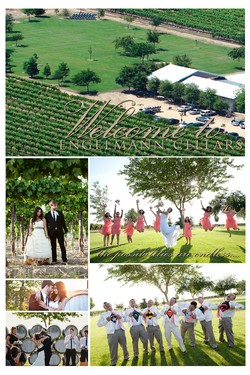 It's that time of year again when all the newly engaged couples are looking for a place to hold their special day. Engelmann Cellars would love to give you the perfect setting for your perfect day. Please visit our Wedding page for details and check our calendar to see if your perfered day is still available.

Hope to see you out at Engelmann Cellars soon.
Enjoy,
Bret & Elainea Engelman
Engelmann Cellars
3275 N. Rolinda Ave.
Fresno, CA 93723
559-274-9463