At Engelmann Cellars the mission is clear: Produce premium quality wines, from local grapes that are hand processed in our boutique winery located in the beautiful vineyards of the Fresno countryside. These wines will reflect the quality of wines produced throughout the State of California at a price that will be a great value to their consumers.
---
Visit, taste, enjoy every Saturday and Sunday 12-5PM
If you have our summer event cards please look at the date changes for August.
We had a scheduling error on the cards.
Correct August dates and concerts below:
Aug. 16 - Caravanserai - Ultimate Santana Tribute (50th Anniversary of Santana at Woodstock)
Aug. 23 - Force Em - Funk Dance Party
Aug. 30 - New Monsanto Band - Latin Dance Party
September concerts are listed below
Friday Night Concerts
August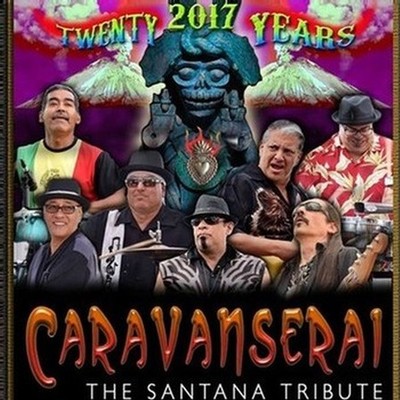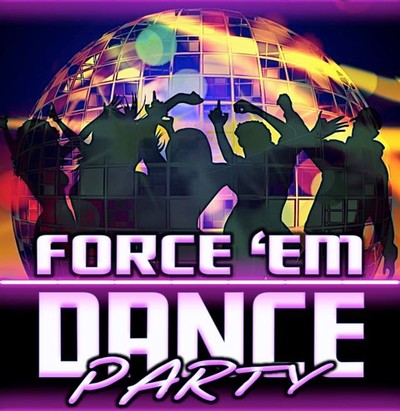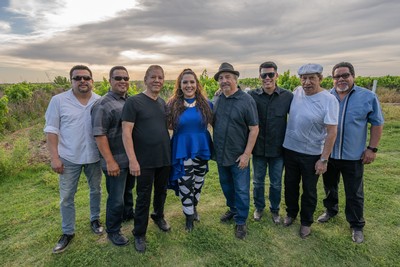 September
6 - Elton John Tribute - Kenny Metcalf
13 - Queen Tribute - Queen Nation
20 - The Killer Dueling Pianos
Click Here for Tickets and Tables.......
Cellar Door Wine Club members get free entrance on all Friday nights. Two people per membership.
This would save you $610 if you go to every Friday night show this summer.
Click here for wine club info..........
____________________________________________________________________________
Upcoming Sunday's
Free event - family friendly - wine tasting - live music
Wine Tasting 12-5PM Live Music 2-5PM

August 18 - Michael Walker
You may have seen Michael Walker open for Midnight Run last Friday at Engelmann Cellars
August 19 - Michael Walker
August 25 - JJ Brown
September 1 - Sonja Santana
September 8 - No Live Music
September 15 - No Live Music

We have a new big sign on Shaw to help you know when to turn to get to Engelmann Cellars and all our neighbor wineries.
__________________________________________________________________________________

The Market
(Herndon and West)
The Market recently started selling our Summer Quartet, Gravel Pit Syrah and Uber Zinfandel. Make sure to visit and pick up a few bottles.
Costco
Ashley's Vineyard Cabernet Sauvignon ($11.99) available at Shaw, Riverpark, Clovis and Visalia Costco's
Total Wine and More
Total Wine and More has a great selection of Engelmann Cellars and Elainea Vineyards wines. You can also bring these wines back to be enjoyed at Engelmann Cellars as long as the bottle has not been opened
____________________________________________________________________________________________________
Weddings and Private Events at Engelmann Cellars
Recently engaged or know someone who is? Engelmann Cellars would love to host your big day. We still has some great dates for spring and fall 2019. Please shoot us an email with your prefered date.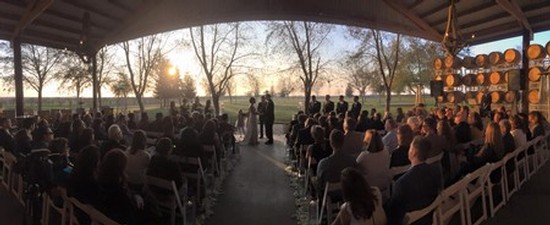 Eryn and Brayden Wedding January 31, 2015
It's that time of year again when all the newly engaged couples are looking for a place to hold their special day. Engelmann Cellars would love to give you the perfect setting for your perfect day. Please visit our Wedding page for details.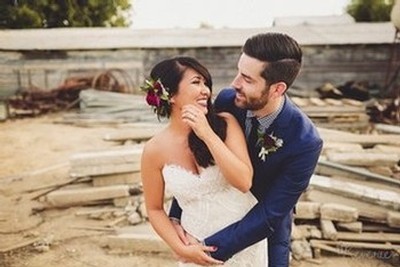 Jessica and Evan Sept. 26, 2015
Photos and Video by Reverievp.com
__________________________________________________________________________
Cheers!
Bret, Elainea and Landon Engelman
Engelmann Cellars
3275 N. Rolinda Ave.
Fresno, CA 93723
559-274-9463