At Engelmann Cellars the mission is clear: Produce premium quality wines, from local grapes that are hand processed in our boutique winery located in the beautiful vineyards of the Fresno countryside. These wines will reflect the quality of wines produced throughout the State of California at a price that will be a great value to their consumers.
---
Friday Night Wine Tasting
May 24, 2013
7:00 - 10:00PM
with
Family Movie Night

Gates open at 6:45PM
All ages welcome
Free Entry
Food:
Free Hot Dogs
Another Summer of Friday nights in the Vineyard Park at Engelmann Cellars. Grab your lawnchairs and wine glasses and get ready for your favorite summer pastime in the beautiful Fresno county countryside.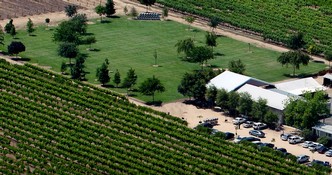 Having a party or don't feel like bringing your own chairs?
We also have reserve tables with linen table covers available. For $50.00 we will reserve a Cellar Select table for 10 guests on our Cellar Door Patio or in the Vineyard Park. Only 4 tables available on the patio and 4 in the park so be sure to purchase the location that you would like. All table reservations are done online only on a first come first serve basis. These Cellar Select tables are a great way to celebrate birthdays, graduations, anniversaries, or just a night out with friends.
You can also purchase wine or table reservations on our Engelmann Cellars Facebook page
Just click the Buy Wine tab next to Photos
Upcoming Friday's:
May 24 Family Movie Night (All ages welcome)
Free Hot Dogs
May 31 Vinyl (Rock Band)
Food by: Sadie May's Southern Cooking
_________________________________________________________________________________
Costco Wholesale
Many of you already know that Engelmann Cellars has had a few wines in several Costco Wholesales locally, but for all of you that don't know make sure not to miss out on these great deals. For everyone that already did know make sure to help keep us in Costco buy buying Engelmann Cellars when shopping at Costco. Enjoy.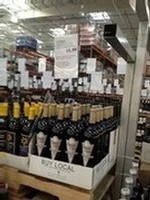 2010 Ashley's Vineyard Cabernet Sauvignon Bronze Medal Winner at
San Francisco Chronicle Wine Competition 2013
Costco Locations
North Fresno
Ashley's Vineyard Cabernet Sauvignon $10.99 per bottle $20.00 at winery
Shaw Ave. Fresno
Ashley's Vineyard Cabernet Sauvignon $10.99 per bottle $20.00 at winery
Platinum Two Horse Syrah $16.79 per bottle $26.00 at winery
Clovis
Ashley's Vineyard Cabernet Sauvignon $10.99 per bottle $20.00 at winery
Merced
Ashley's Vineyard Cabernet Sauvignon $10.99 per bottle $20.00 at winery
Visalia
Ashley's Vineyard Cabernet Sauvignon $10.99 per bottle $20.00 at winery

Hope to see you out at Engelmann Cellars soon.
Enjoy,
Bret Engelman
Engelmann Cellars
3275 N. Rolinda Ave.
Fresno, CA 93723
559-274-9463