At Engelmann Cellars the mission is clear: Produce premium quality wines, from local grapes that are hand processed in our boutique winery located in the beautiful vineyards of the Fresno countryside. These wines will reflect the quality of wines produced throughout the State of California at a price that will be a great value to their consumers.
---
OPEN YEAR ROUND
SATURDAY AND SUNDAY 12PM-5PM
FRIDAY 6-10PM - FRIDAY NIGHT CONCERTS
UNPLUGGED AND UNCORKED EVERY SUNDAY with the BEST MUSICIANS AND AWARD WINNING WINES
SUNDAY
Sept 26, 2021
Free Event - Family and Pet Friendly - Outdoors in the Vineyard Park at Engelmann Cellars
Bring your blankets and lawn chairs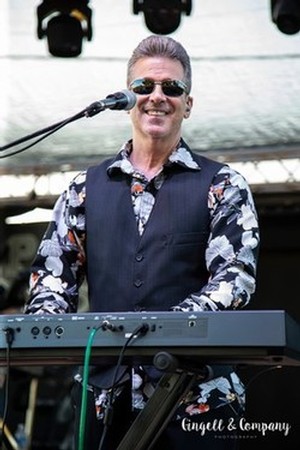 Live Music this Sunday
Donnie Mustachio
Performing on the Cellar Door Patio
Perfect weather this weekend for a picnic in the Vineyard Park at Engelmann Cellars, live music, Frose, friends and family
Yes it is time to bring your lawn chairs, kids, dogs, etc. to enjoy an afternoon of live music, sunshine, wine in the Vineyard Park at Engelmann Cellars
We will be open for wine tasting
12-5PM
GATE ENTRY STARTS AT NOON FOR OPEN PARK SPACE. ALL BAGS ARE CHECKED. NO OUTSIDE GLASS OR ALUMINUM, ALCOHOL, LIQUIDS OR ICE ARE ALLOWED. NO VAPING, SMOKING IN THE PARK OR ANY CIGARETTES ALLOWED ON THE GRASS. YOU AND YOUR PARTY WILL BE ASKED TO LEAVE IF YOU CHOOSE OTHERWISE. ALL AGES WELCOME. DOGS ARE ALLOWED ON SATURDAY AND SUNDAY AFTERNOONS. COMPLIMENTARY WATER IS AVAILABLE ON OUR CELLAR DOOR PATIO. NON-ALCOHOLIC BEVERAGES ARE SOLD IN THE TASTING ROOM.
NO ADMISSION FEE
ALL AGES WELCOME
DOG FRIENDLY
NO OUTSIDE ALCOHOL
Please stay home if you do not feel well. Hand sanitizer will be at the registers. Please bring your own chairs / blankets to enjoy the Vineyard Park at Engelmann Cellars.
_________________________________________________________________________________________________

Click Afton logo to go to our Engelmann Cellars landing page where you can purchase tickets to all our events
We have moved all out online ticket sales from Eventbrite to Afton Tickets
We know that this change means that you may need to set up an account or at least enter your information onto a new ticket service but we did this for you. On average you will save almost $1.00 per ticket in service fees on general admission tickets, plus Afton Tickets has some cool features that the others do not. We look forward to working with Afton Tickets this summer and saving our guests some money at the same time.
ONLY 1 SHOW LEFT THIS SEASON
Concerts
All Shows
21+ only
No Pets
No Outside Beverages / Alcohol or Ice
Click on show for tickets and or VIP Tables
Gates open: 6PM
Music: 7PM-10PM
We also have Fresno's FINEST FOOD TRUCKS here selling food every Friday night
____________________________________________
Friday October 1, 2021
Food for sale by:
Burgers and More Co.
Roma's Italian Street Eats
__________________________________________________________________________________________________
Places to get our wine other than the winery or website
Shep's Club at Shepherds Inn
(Downtown)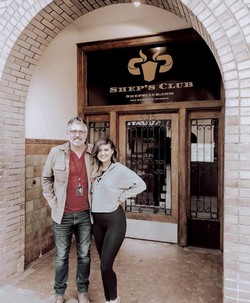 We are real excited to be part of the new Shepherds Inn downtown.
The Inn now has a full local produce market with local wines from Engelmann Cellars and a few other wineries. They have a great coffee shop right across from the Federal Courthouse building along with a beautiful courtyard to enjoy your coffee and events when the weather allows it. A walk up deli across from the Am Trak train station, they also have a full service bar and rooms for rent up stairs. Shepherds Inn has it all.
So if you are downtown and need some Ashley's Vineyard Cabernet Sauvignon, Summer Quartet or Disheveled stop in and grab a bottle or two. If you want something else let them know and we will do our best to get it in there.
The Market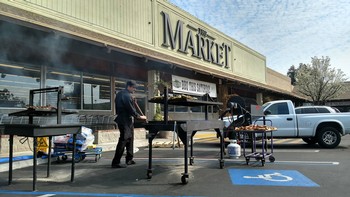 (Herndon and West)
The Market recently started selling our Summer Quartet, Gravel Pit Syrah, Uber Zinfandel and Disheveled. Make sure to visit and pick up a few bottles.
Total Wine and More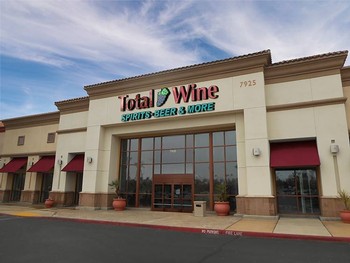 Total Wine and More has a great selection of Engelmann Cellars and Elainea Vineyards wines. You can also bring these wines back to be enjoyed at Engelmann Cellars as long as the bottle has not been opened
____________________________________________________________________________________________________
Weddings and Private Events at Engelmann Cellars
Recently engaged or know someone who is? Engelmann Cellars would love to host your big day. We still has some great dates for spring and fall 2020. Please shoot us an email with your prefered date.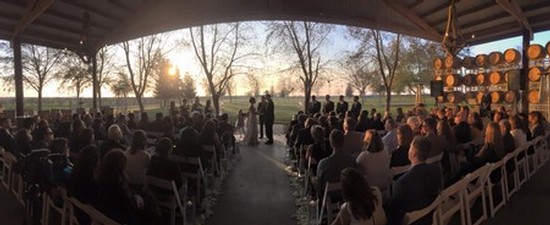 Eryn and Brayden Wedding January 31, 2015
It's that time of year again when all the newly engaged couples are looking for a place to hold their special day. Engelmann Cellars would love to give you the perfect setting for your perfect day. Please visit our Wedding page for details.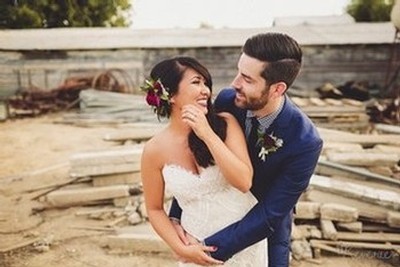 Jessica and Evan Sept. 26, 2015
Photos and Video by Reverievp.com
__________________________________________________________________________
Cheers!
Bret, Elainea and Landon Engelman
Engelmann Cellars
3275 N. Rolinda Ave.
Fresno, CA 93723
559-274-9463