At Engelmann Cellars the mission is clear: Produce premium quality wines, from local grapes that are hand processed in our boutique winery located in the beautiful vineyards of the Fresno countryside. These wines will reflect the quality of wines produced throughout the State of California at a price that will be a great value to their consumers.
---
Open Saturday and Sunday 12-5PM
Dog Days of Winter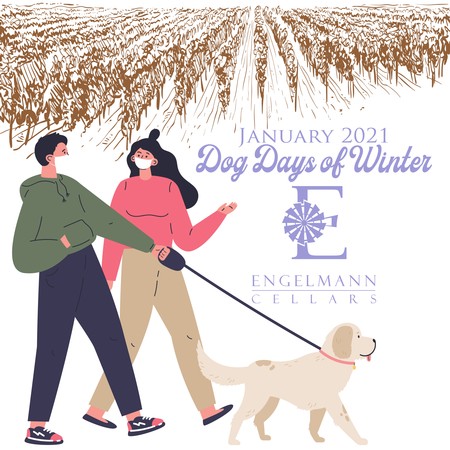 Every Saturday and Sunday in January 2021
Since we are very limited on events that we can do we decided to do something that is less of an event but more something for you to do with you tail waggers in a safe and fun environment.
We will be setting up two different routes for you to walk your 4 legged friends, one through the vineyards and one through the almond orchards. Each are about 1 mile long. There is no reason you can't walk both if you feel like it.
There will be no tasting or water stations along the way.
The winery will be open for wine sales from 12-5PM so you can either load up on wine before or after your walk.
Since this is a free event and no tickets needed please be considerate of other walkers and respect their social distance. The routes are one direction so you shouldn't have to pass anyone once you are going.
We hope to see you and your furry ones this weekend at Engelmann Cellars.
Shelter in Place Special
We know that when sheltered in place the wine bottles seem to open a little quicker and when they open quicker they seem to empty just as quick. So we put together the perfect mix case to get you through this time of empty wine racks.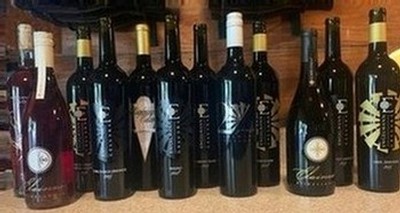 Potpourri Mix Case
$378 Retail Value
$239.00 online or in tasting room
This is a great mix of 12 different Engelmann Cellars and Elainea Vineyards wines so you can get a little bit of everything. You also get a a great discount. $139 off retail. That is over 35% off.
Click here to order online....
____________________
Potpourri Case Reds Only
$429.00 Retail Value
$259.00 online or in tasting room
This is a great mix of 12 different Engelmann Cellars and Elainea Vineyards Red Only wines so you can get all your favorite reds in one case. You also get a a great discount. $139 off retail. That is over 35% off.
Click here to order online....
_____________________________________________________
Sweets Mix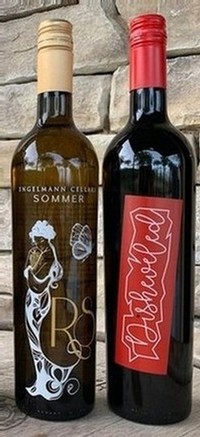 This is a fun one for all our sweet fans. Put together your own sweet mix case or half case any way you like it. You want 10 RS and 2 Disheveled you got it. You want 6 and 6 all good. You just want a case of Disheveled or RS that works too. Just put in the comments online orders how you want your case loaded. Or just tell us in the tasting room you can purchase it there too.
Half Case (6 bottles)
Retail $144
Click here to order online.....
Full Case (12 bottles)
Retail $288
Click here to order online.....
Please stay home if you do not feel well. Hand sanitizer will be at the registers. Please bring your own chairs / blankets to enjoy the Vineyard Park at Engelmann Cellars.
Upcoming Friday's
We will see you in April 2021
__________________________________________________________________________________________________
Places to get our wine other than the winery or website
Shep's Club at Shepherds Inn
(Downtown)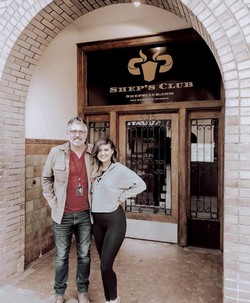 We are real excited to be part of the new Shepherds Inn downtown.
The Inn now has a full local produce market with local wines from Engelmann Cellars and a few other wineries. They have a great coffee shop right across from the Federal Courthouse building along with a beautiful courtyard to enjoy your coffee and events when the weather allows it. A walk up deli across from the Am Trak train station, they also have a full service bar and rooms for rent up stairs. Shepherds Inn has it all.
So if you are downtown and need some Ashley's Vineyard Cabernet Sauvignon, Summer Quartet or Disheveled stop in and grab a bottle or two. If you want something else let them know and we will do our best to get it in there.
The Market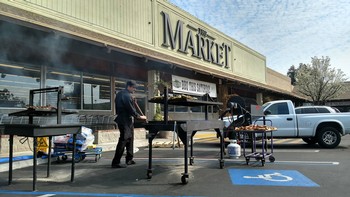 (Herndon and West)
The Market recently started selling our Summer Quartet, Gravel Pit Syrah, Uber Zinfandel and Disheveled. Make sure to visit and pick up a few bottles.
Total Wine and More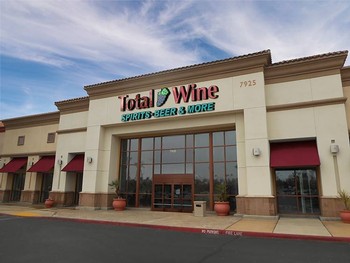 Total Wine and More has a great selection of Engelmann Cellars and Elainea Vineyards wines. You can also bring these wines back to be enjoyed at Engelmann Cellars as long as the bottle has not been opened
____________________________________________________________________________________________________
Weddings and Private Events at Engelmann Cellars
Recently engaged or know someone who is? Engelmann Cellars would love to host your big day. We still has some great dates for spring and fall 2020. Please shoot us an email with your prefered date.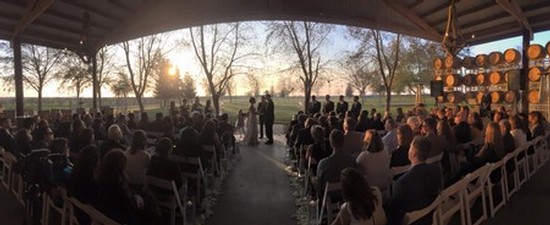 Eryn and Brayden Wedding January 31, 2015
It's that time of year again when all the newly engaged couples are looking for a place to hold their special day. Engelmann Cellars would love to give you the perfect setting for your perfect day. Please visit our Wedding page for details.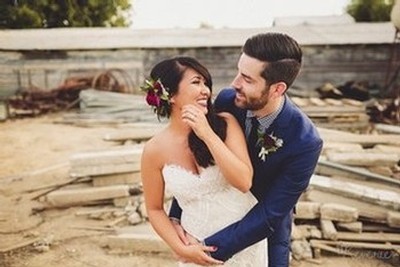 Jessica and Evan Sept. 26, 2015
Photos and Video by Reverievp.com
__________________________________________________________________________
Cheers!
Bret, Elainea and Landon Engelman
Engelmann Cellars
3275 N. Rolinda Ave.
Fresno, CA 93723
559-274-9463