At Engelmann Cellars the mission is clear: Produce premium quality wines, from local grapes that are hand processed in our boutique winery located in the beautiful vineyards of the Fresno countryside. These wines will reflect the quality of wines produced throughout the State of California at a price that will be a great value to their consumers.
---
OPEN YEAR ROUND
SATURDAY AND SUNDAY 12PM-5PM
This Friday Night at Engelmann Cellars
NO CONCERT FRIDAY JULY 1, 2022
HAVE A GREAT 4TH OF JULY WEEKEND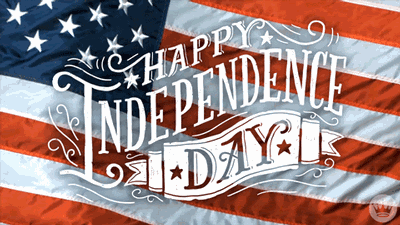 We will be open for wine tasting Saturday and Sunday
July 2-3, 2022
12-5PM
Next Friday July 8, 2022
FOREIGNER UNAUTHORIZED
and
ROCK STEADY (Bad Company Tribute Opening Act)
Food by:
BURGERS AND MORE CO.
MMMM D'S TACOS....
_____________________________________________________
Summer Concerts 2022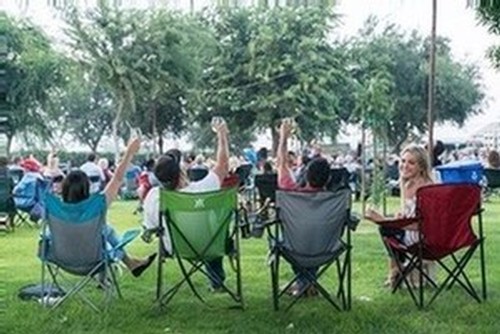 We have another great season lined up for you here at Engelmann Cellars with some of your favorite bands as well as a few soon to be favorites. Tickets are on sale now.
Click her for lineup / tickets / VIP Tables......
VIP TABLES
We know that there are shows where VIP Tables get hard to purchase. Our advice is grab them early. Each table can seat 8 people. Each person will need a ticket or be a wine club member to get into the event. No tickets are included with the VIP Tables.
Click her for lineup / tickets / VIP Tables......
FOOD TRUCKS
Our food trucks are also all scheduled for the summer. Each show will have at least 2 trucks here. That gives you options on type of food and should keep the lines moving faster.
Don't feel like paying cover charge for our summer concerts?
Join the Engelmann Cellar Door Wine Club and get into all our Friday night concerts for free along with 1 guest plus discount on wine purchases.
Click here for more info on wine club.......
___________________________________________________________________________________
UNPLUGGED AND UNCORKED EVERY SUNDAY with the BEST MUSICIANS AND AWARD WINNING WINES
Picnic in the Vineyard Park
SUNDAY
June 26, 2022
Free Event - Family and Pet Friendly - Frose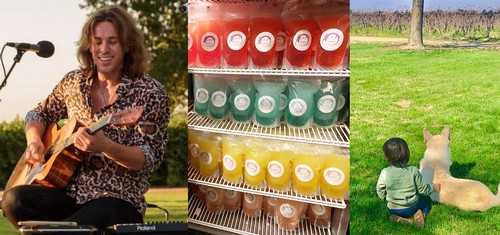 ERICK TYLER
This is going to be inside the 65 degree Barrel Room. We will have some chairs set up but you may still bring your lawn chairs.
Live Music 2-5PM
We will be open for wine tasting 12-5PM
GATE ENTRY STARTS AT NOON FOR OPEN PARK SPACE. ALL BAGS ARE CHECKED. NO OUTSIDE GLASS OR ALUMINUM, ALCOHOL, LIQUIDS OR ICE ARE ALLOWED. NO VAPING, SMOKING IN THE PARK OR ANY CIGARETTES ALLOWED ON THE GRASS. YOU AND YOUR PARTY WILL BE ASKED TO LEAVE IF YOU CHOOSE OTHERWISE. ALL AGES WELCOME. DOGS ARE ALLOWED ON SATURDAY AND SUNDAY AFTERNOONS. COMPLIMENTARY WATER IS AVAILABLE ON OUR CELLAR DOOR PATIO. NON-ALCOHOLIC BEVERAGES ARE SOLD IN THE TASTING ROOM.
NO ADMISSION FEE
ALL AGES WELCOME
DOG FRIENDLY
NO OUTSIDE ALCOHOL
Please bring your own chairs / blankets to enjoy the Vineyard Park at Engelmann Cellars.
___________________________________________________________________________________
Friday Night Concerts 2022
Engelmann Cellars is celebrating 14 years of live music
Food Trucks - Vendors - Wine and Frose
Grab your chair or blanket to sit on, your wine glass to drink out of and we will take care of the rest.
We will be checking id's at the gate, all Friday Night concerts are 21 and over this includes infants.
There is absolutely no outside beverages or ice allowed at any events at Engelmann Cellars, all bags including chair bags will be checked. Enjoy!
Planning a party or have a group of 8 people and would rather reserve a table? Each person will also need a general admission ticket to get into the venue. The VIP Table reservation is for a table close to the stage with linen table covers and 8 chairs. Just reserve your table for 8 and we will have it set up with linens for you when you arrive. This does not include the cover charge for the event. All guest will still have to pay to get into the event or be a current wine club member. Reserve 2-3 for larger parties. It's the Easy Button for Birthday Parties. All table reservations are cut off at 2PM the day before the show.
No Outside Beverages or Ice - All bags including chair bags will be checked
No One Under 21 Allowed this includes no infants ID's checked at gate

Tickets cost $20-$25 Please check event to see individual prices for each show
Current Cellar Door Wine Club members get in free
Click here for more info on our wine club....
Eventbrite Landing Page
Click here to go to our Eventbrite landing page with all our shows.....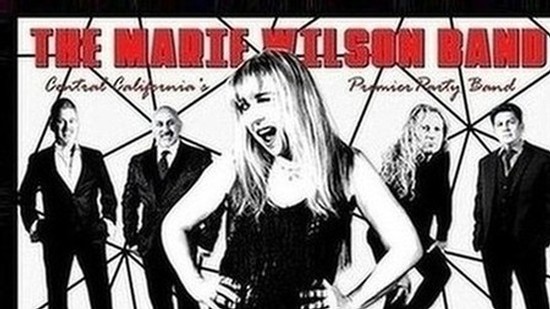 Dance Party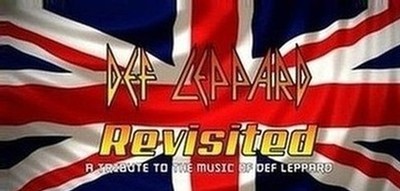 Tribute to Def Leppard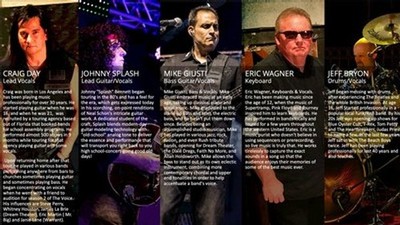 The Sounds of Journey
A Tribute to the King
July 1, 2022
CLOSED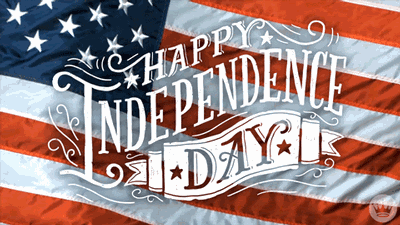 Have a great 4th of July weekend!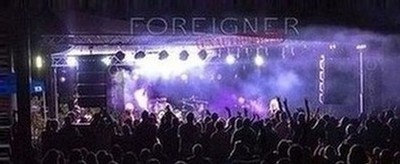 A Tribute to Foreigner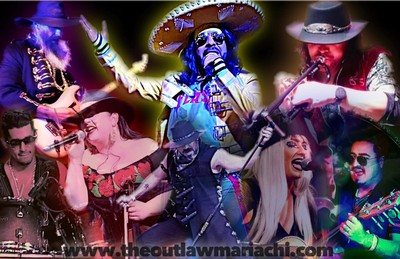 New Age Rock Mariachi Band out of Los Angeles, CA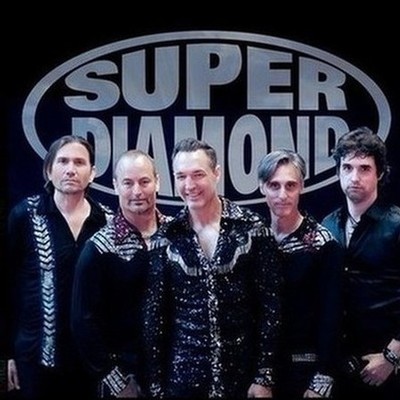 The ultimate tribute to Neil Diamond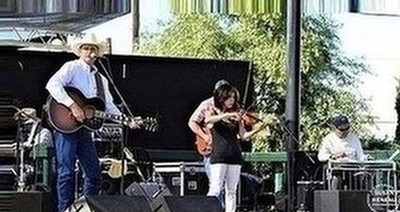 Tribute to George Strait and other contry music
Tribute to Tom Petty and The Traveling Wilbury's
Tribute to Elton John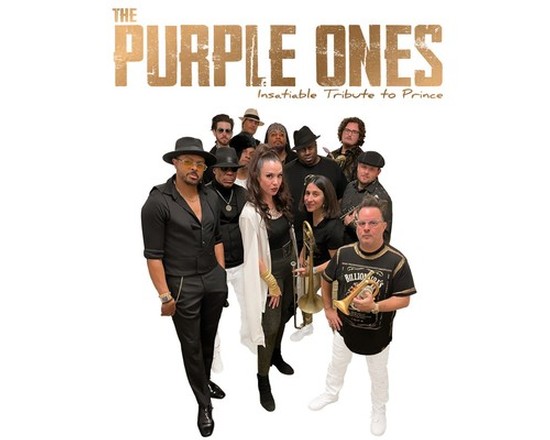 Insatiable Tribute to Prince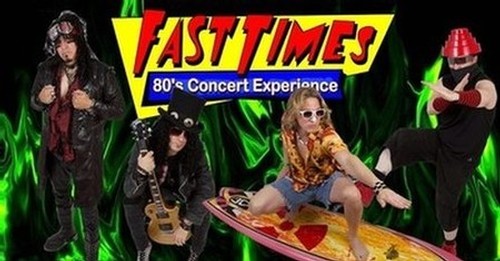 The Ultimate 80's Tribute show from Los Angeles California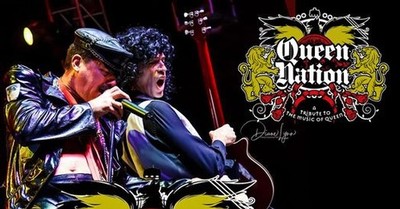 Tribute to Queen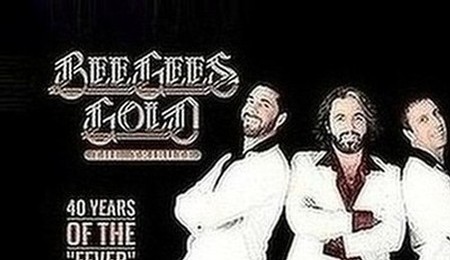 The ultimate salute, and experience of The Bee Gees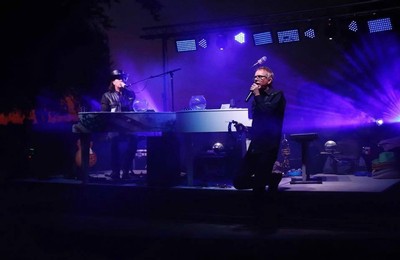 Interactive sing-a-long, dance and games show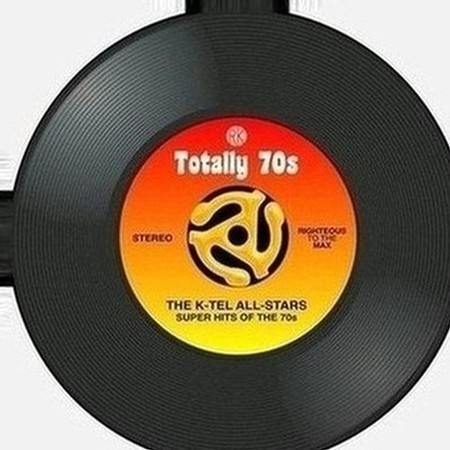 Recreating the magic and wonder of the greatest era of pop and rock music from the 1970's!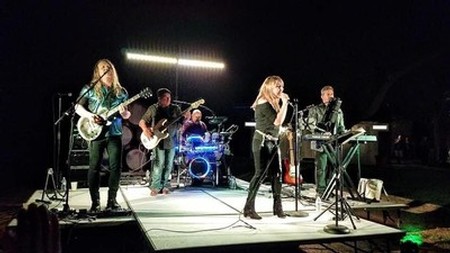 Closing Summer show - Dance Party

ALL SHOWS
21+ only
No Pets
No Outside Beverages / Alcohol or Ice
Click on show for tickets and or VIP Tables
Gates open: 6PM
Music: 7PM-10PM
We also have Fresno's FINEST FOOD TRUCKS here selling food every Friday night
_________________________________________
Places to get our wine other than the winery or website
Shep's Club at Shepherds Inn
(Downtown)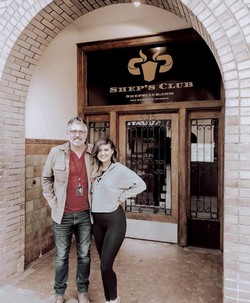 We are real excited to be part of the new Shepherds Inn downtown.
The Inn now has a full local produce market with local wines from Engelmann Cellars and a few other wineries. They have a great coffee shop right across from the Federal Courthouse building along with a beautiful courtyard to enjoy your coffee and events when the weather allows it. A walk up deli across from the Am Trak train station, they also have a full service bar and rooms for rent up stairs. Shepherds Inn has it all.
So if you are downtown and need some Ashley's Vineyard Cabernet Sauvignon, Summer Quartet or Disheveled stop in and grab a bottle or two. If you want something else let them know and we will do our best to get it in there.
The Market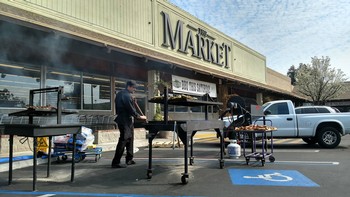 (Herndon and West)
The Market recently started selling our Summer Quartet, Gravel Pit Syrah, Uber Zinfandel and Disheveled. Make sure to visit and pick up a few bottles.
Total Wine and More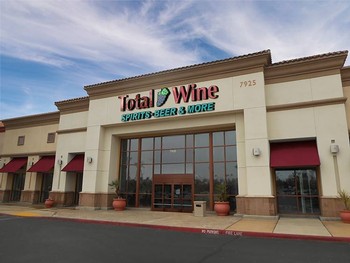 Total Wine and More has a great selection of Engelmann Cellars and Elainea Vineyards wines. You can also bring these wines back to be enjoyed at Engelmann Cellars as long as the bottle has not been opened
____________________________________________________________________________________________________
Weddings and Private Events at Engelmann Cellars
Recently engaged or know someone who is? Engelmann Cellars would love to host your big day. We still has some great dates for spring and fall 2020. Please shoot us an email with your prefered date.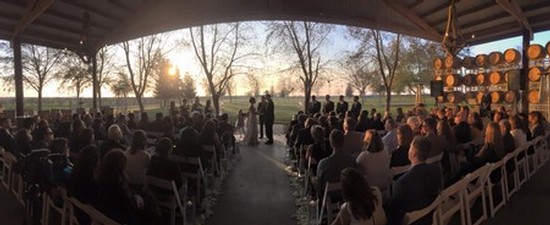 Eryn and Brayden Wedding January 31, 2015
It's that time of year again when all the newly engaged couples are looking for a place to hold their special day. Engelmann Cellars would love to give you the perfect setting for your perfect day. Please visit our Wedding page for details.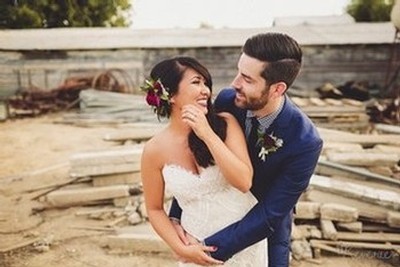 Jessica and Evan Sept. 26, 2015
Photos and Video by Reverievp.com
__________________________________________________________________________
Cheers!
Bret, Elainea and Landon Engelman
Engelmann Cellars
3275 N. Rolinda Ave.
Fresno, CA 93723
559-274-9463