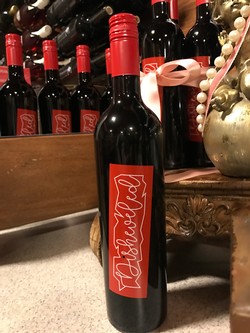 Disheveled
Disheveled
This sweet red wine is sweet but not too sweet. Complex but not too complex. Easy to drink but, wait yes it is really easy to drink.
Our newest and one of our fastest wine to gain fans. Disheveled is a mix of Cabernet Sauvignon, Malbec and Zinfandel. We used a little sweet Zinfandel to bring up the sweet factor and came up with a wine that is perfect for a patio, brunch or a summer night of music in a Vineyard Park.
This is NOT A PORT. This is just a sweet wine to have fun with. We like to serve it cold just like a white or rose but you can drink it however you like.
Enjoy!
---
Product Reviews