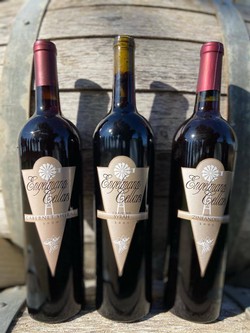 Library Wine Full Case
These wines have been hiding in our cold storage for over 15 years. Recently we were digging around and decided to open a few bottles. After giving these wines some time to breath they opened up into some beautiful wines. These wine are unfiltered so there is some sediment on the shoulders. A good decanter would take care of both the sediment and open up the wine quicker. If you are into older wines or just want to own a piece of Engelmann Cellars history these wines will not disappoint.
Current Library Wine available:
2000 Cabernet Shiraz
2001 Gravel Pit Syrah
2001 Cabernet Sauvignon
2001 Uber Zinfandel
Just write in the comments section which bottles you would like. If we run out of your selection we will contact you before shipping to see if you would like to substitute for something else. Like we said these are very limited wines.
---
Product Reviews